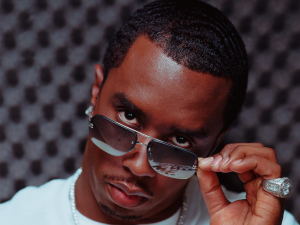 Puff Daddy… P. Diddy… Sean Combs… Puffy… Diddy… you know the names… is at it again… 22-years later… Bad Boy Entertainment has teamed with Epic Records, the Sony Music company, led by music mogul L.A. Reid… The exclusive partnership includes distribution of two forthcoming Puff Daddy albums and provides a home for Bad Boy artists covering customary label services including promotion, marketing, sales and distribution.
Reid in a statement: Puffy is truly in a league all his own, continuing to influence culture and ignite musical revolutions time and time again. He's a true innovator and I could not be more excited to join forces once again."
Diddy in a statement:  "To now work with L.A. in this capacity feels more like a homecoming than a new beginning. Not only is he a fearless and smart businessman, he believes in artists and understands music better than anyone. He embodies hard work and true success, evident in all of his endeavors. To collaborate with L.A. Reid is to collaborate with the very best."
To celebrate the signing, Puff Daddy will perform new music at the BET Hip-Hop Awards scheduled for Oct. 13 in Atlanta.