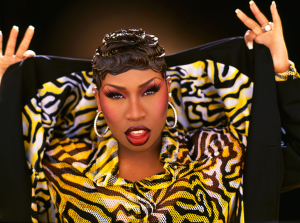 The comeback continues for Missy… Since the Super Bowl… she's been busy… and now the news of her Essence Festival debut when the annual event returns to New Orleans on July 2-5.  The event this year was already set to be spectacular… But… now with Usher and Missy… you better go get that flight booked and hotel reservation held…
Essence is one of the better events the country has to offer… And with a roster that includes… Kendrick Lamar, Mary J. Blige, Common, Kevin Hart and Erykah Badu…. I'm sure this year will not disappoint…  Hosting the festival weekend will be comedians Nephew Tommy from the Steve Harvey Morning Show and Luenell.
Additional information is available on Essence.com/festival.