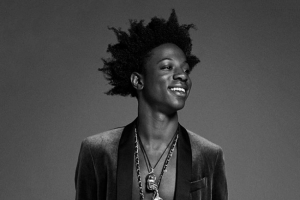 The assualt charge in Australia apparently won't stop the show… Joey Bada$$ will go on to New Zealand.
Australian police say 19-year-old Bada$$ punched a security guard and broke his nose after the guard asked him to prove his identity before a show.  I guess security in the Down Under didn't know that you don't ask Hip Hop artist that…
Charged with assault causing bodily harm, Bada$$ appeared in court under the name Jo-Vaughn Virginie Scott. He spent one night in police custody and was released on unconditional bail. If convicted, he faces a maximum prison sentence of five years.