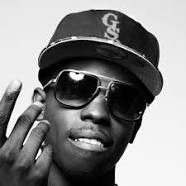 Bobby Shmurda was back in court today facing charges on drug dealing and weapons possession.  The Brooklyn 21-year-old rapper has been in jail since December 17, 2014 with a bail currently set at $2 million.
According to Page Six, Shmurda's new lawyer Alex Spiro asked for him to be released on bail, but it was once again denied as judge James Burke and the prosecution argued that the case against him got even stronger.
There is a new trial date of February 22 for the "Hot N****" rapper. Let's just hope he doesnt continue to "hot" himself up.